It was Our Anniversary and with the 10 o clock deadline, Sunday and 50% occupancy, it was near impossible to get a booking. after a lot of trying we managed to get a booking on Zomato with the butler and the Bayleaf but within a couple of minutes they called to cancel and I asked why they said they have to book and cancel as they could lose their Zomato booking. Since I was confirmed there I had cancelled Kissa (which was the old Almond flower), We decided to take a chance and within 10 minutes Kissa Honoured my cancelled reservation. That's called customer service!
Kissa is just opposite Flags at Lokhandwala.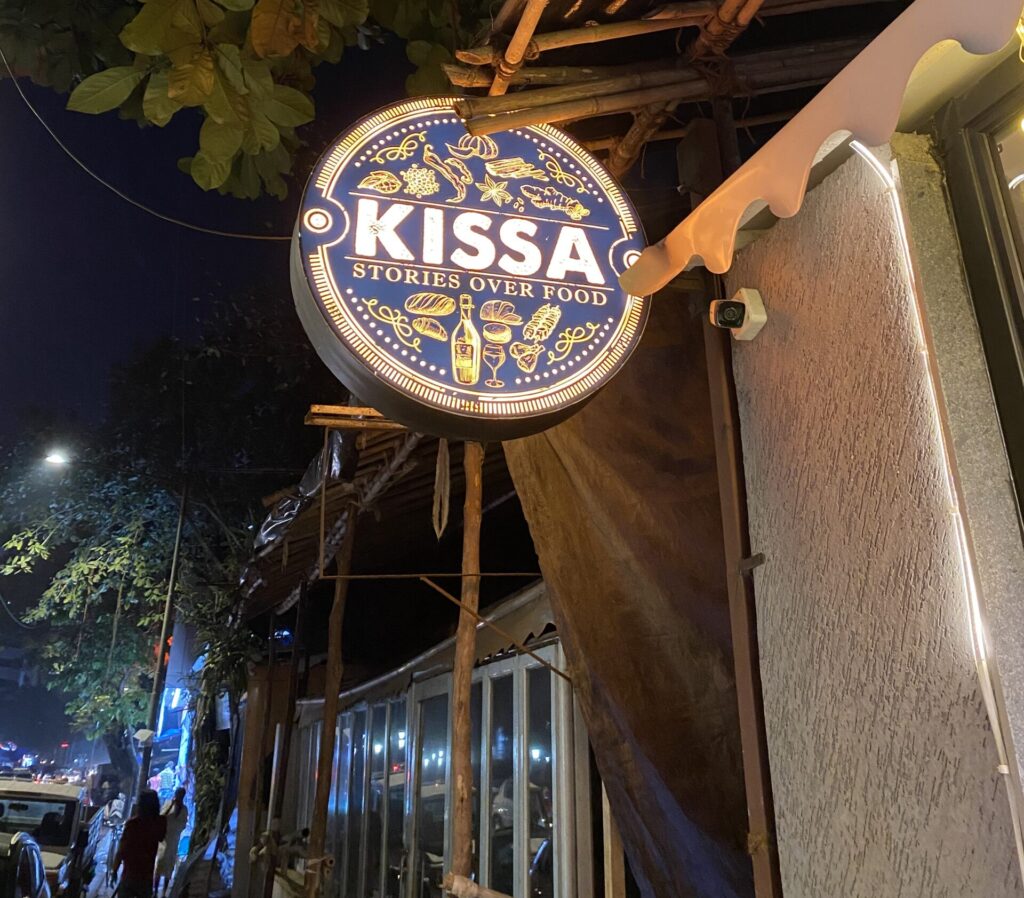 The Restaurant was very warm and homely but it was a bit crowded , There was live music with a Vocals and guitar belting out lovely songs to keep up with ambience.
We started with a nice Sangria for Nomita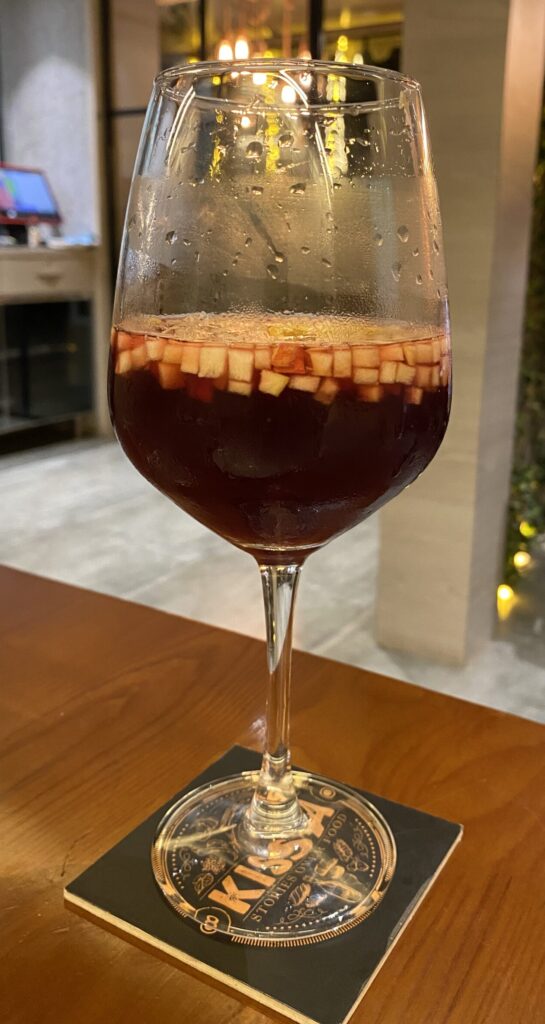 Aniket had  a moonshine Grilled Pineapple beer for Aniket (it really had pineapple but thankfully no chunks)
I also tried a sip and this is next on my bucket list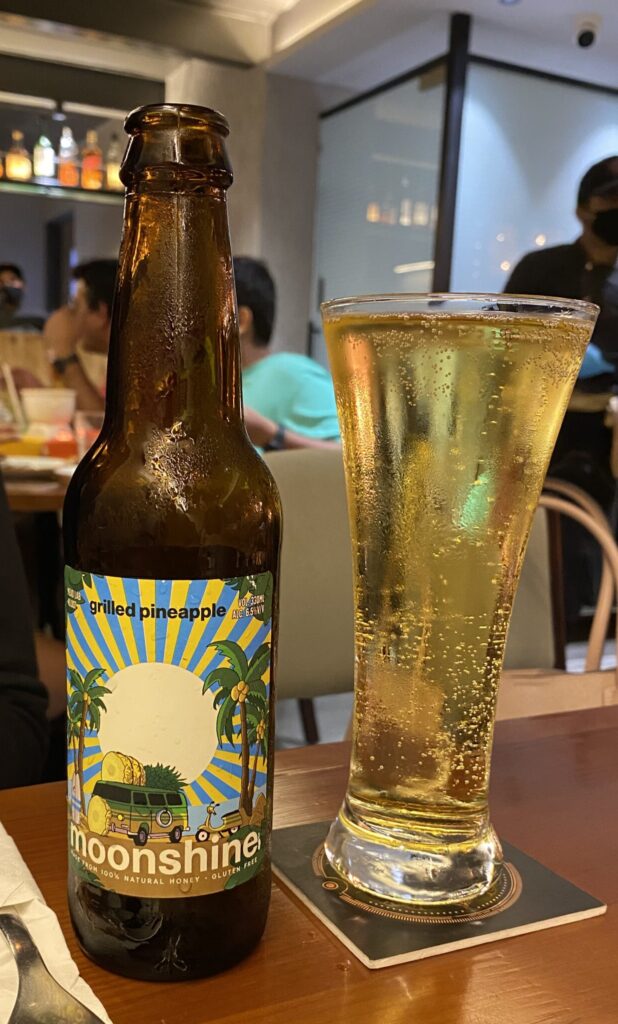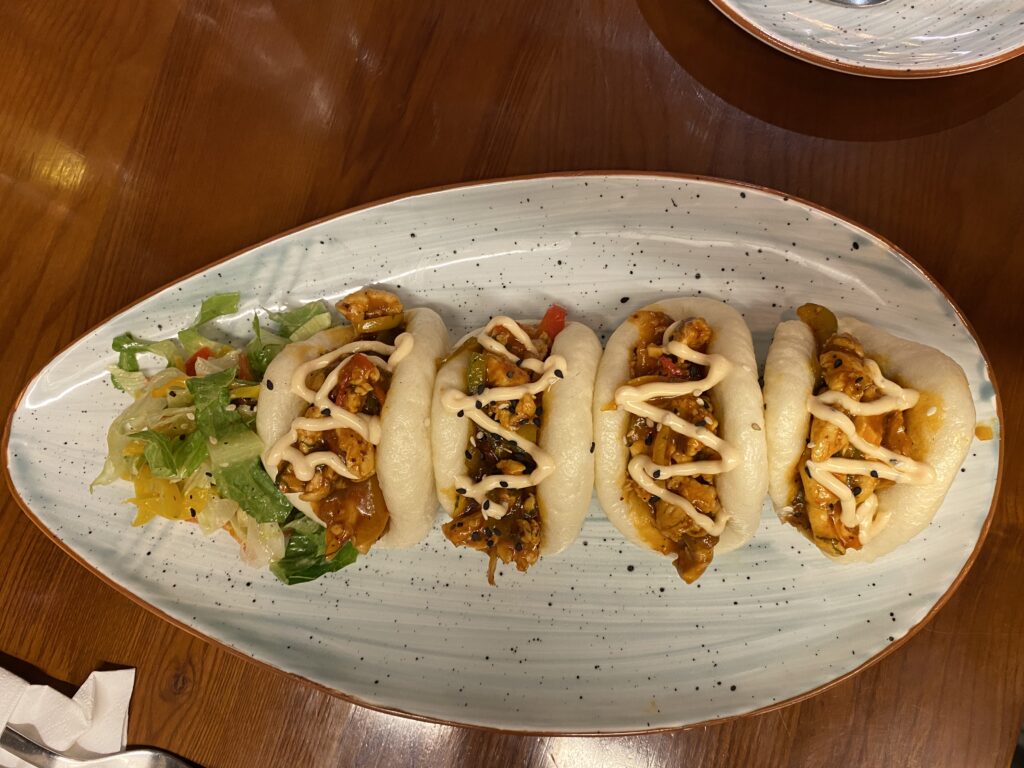 Our first starter was the Mexican chicken bao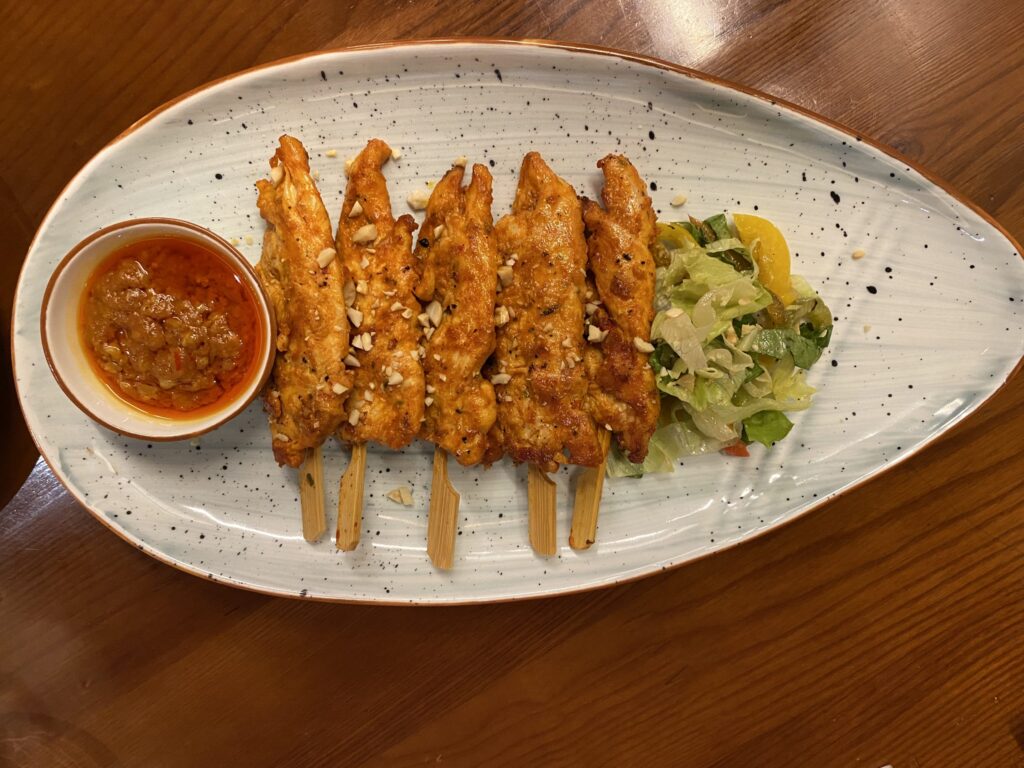 Satay chicken is an all time favourite and this was also to our satisfaction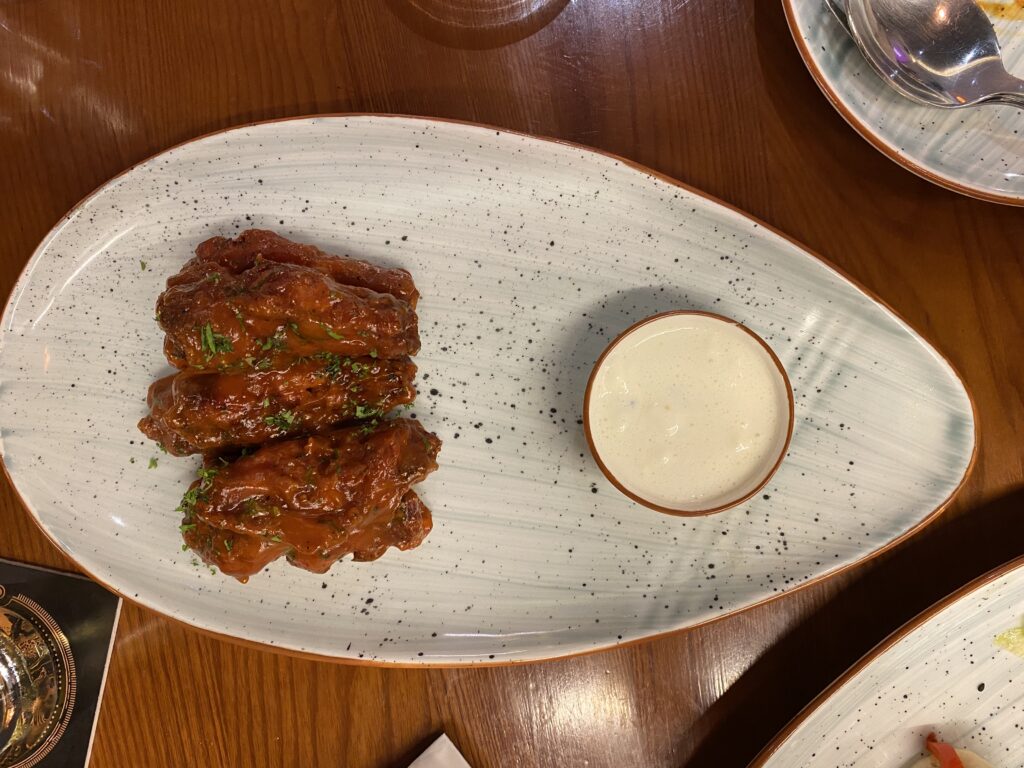 Next up was the suggestively name H**ters style chicken wings and this is a must order and it was tangy and spicy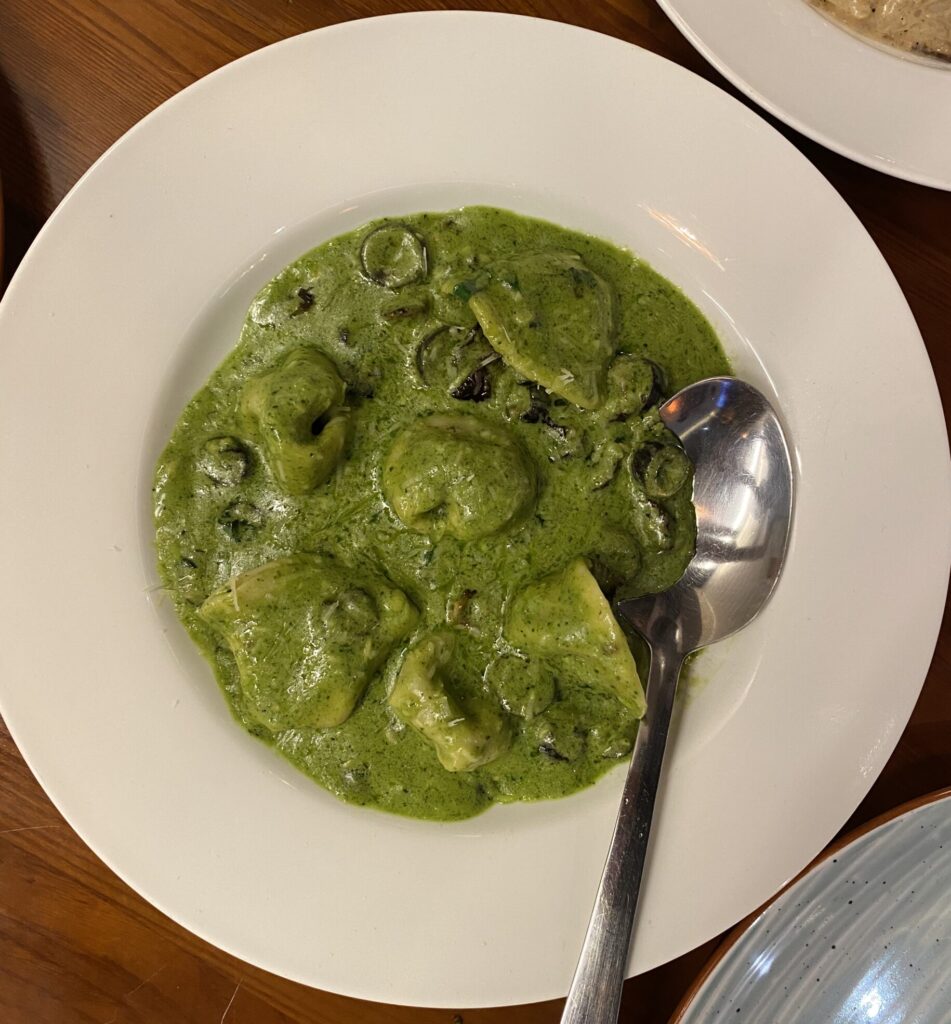 Tortellini basil genovese was a mouthful to pronounce but was really well done.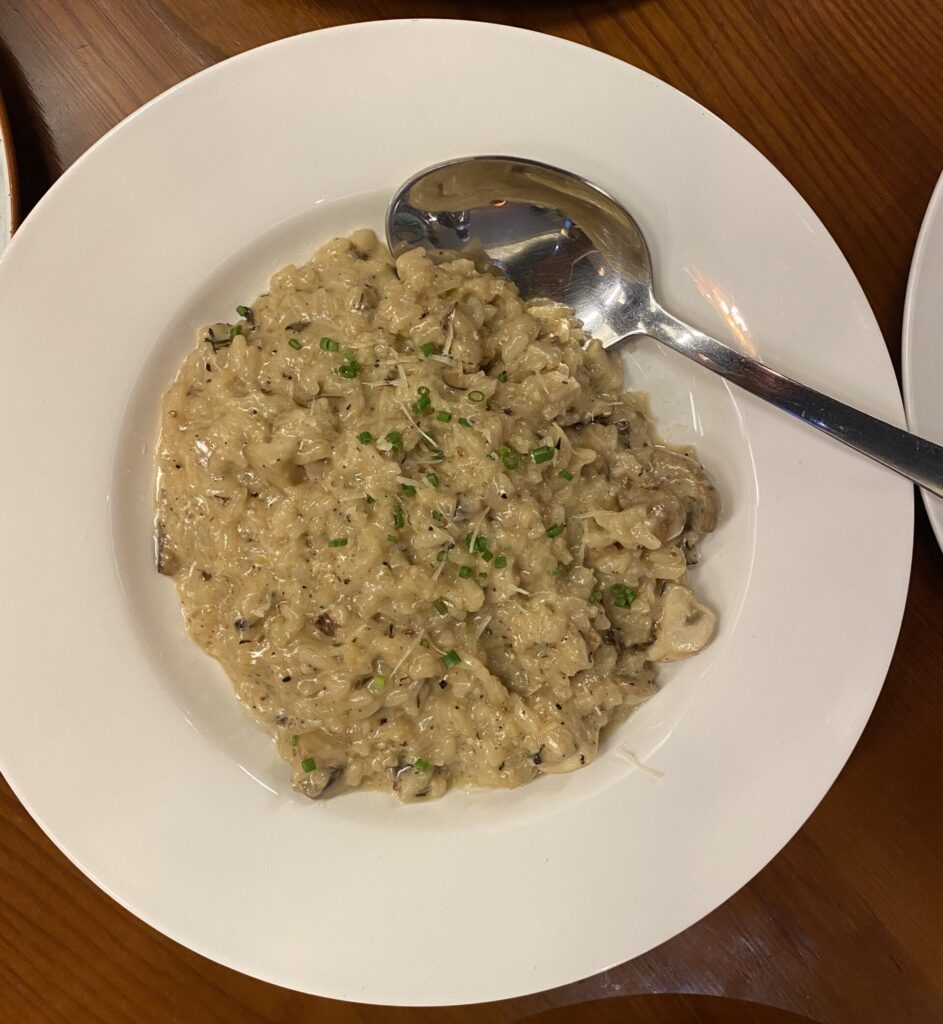 The truffle wild mushroom rissoto was so creamy and filling and had the right amount of seasoning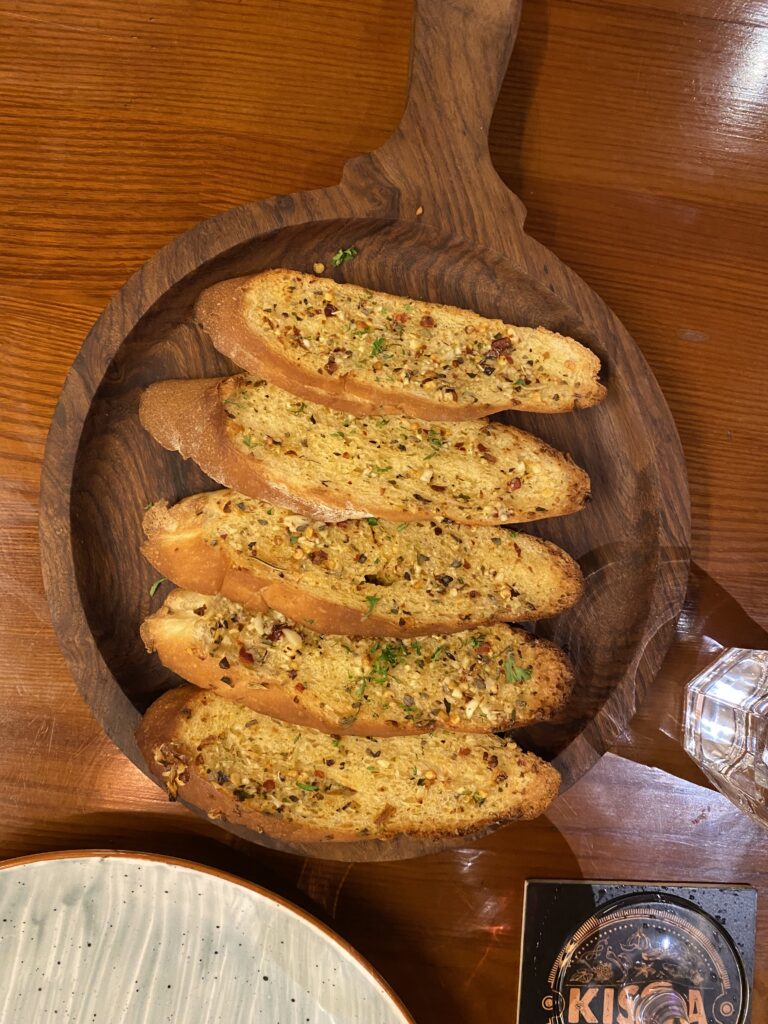 Some crisp garlic bread was ordered as an accompaniment and not only did it look good, it also was crisp and full of great taste
The cost was pretty reasonable and since I have the Zomato pro plus account got close to a 30% discount off the total cost, Mind you have to pay via your Zomato account. There is valet parking.
Do check it out, Please note the food was paid for and this is not a paid post